Windows 10 November 2019 Update pace slows down as May 2020 Update nears mainstream release.
Windows 10 OS Worldwide (PCs)
November 2019 Update added just 3% to its market share since
last month
.
Close to 90,000 Windows 10 PCs were surveyed.
Windows 10 OS Worldwide History (PCs)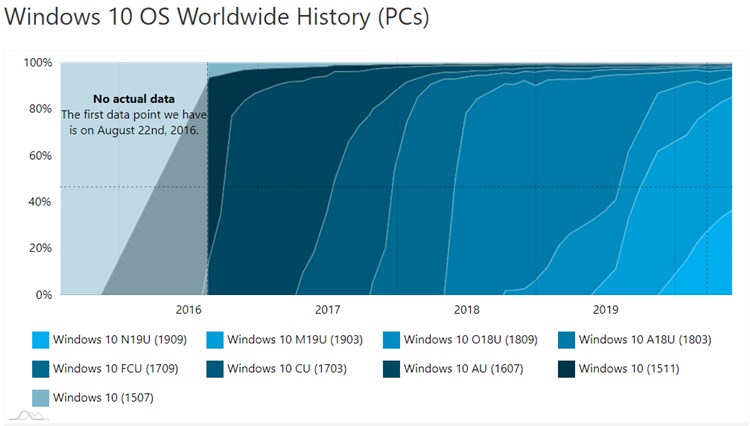 Windows 10 May 2019 Update is still on close to half of Windows 10 PCs worldwide as May 2020 Update nears mainstream release.
Note: we don't have the data for the initial rollout of the first update to Windows 10 (1511, also known as Threshold 2). So it's a straight line from 0 to the first data point we have on August 22nd, 2016.
Surface Family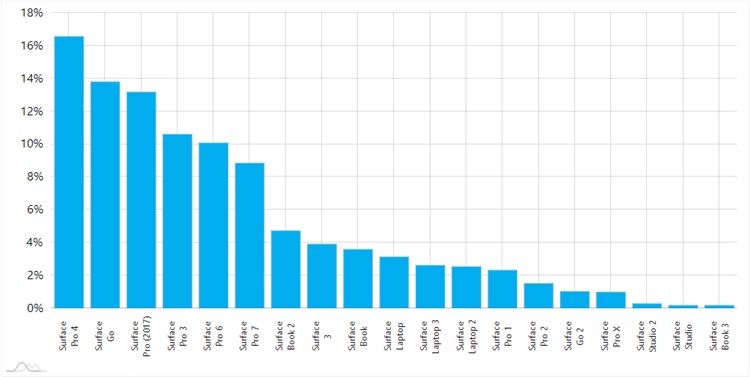 The last time we looked at Surface device shares was in
January
. A bunch of new Surface devices came to market since then, so let's take another snapshot.
Surface Go is now the second most used Surface. Surface Laptop 3 has moved up the chart as well and is now ahead of Laptop 2. Surface Go 2 and Surface Book 3 showed up on the chart this month. We will see how they do the next time we look at the Surface lineup.