Windows 10 2019 updates are now on more than 2/3 of PCs.
Windows 10 OS Worldwide (PCs)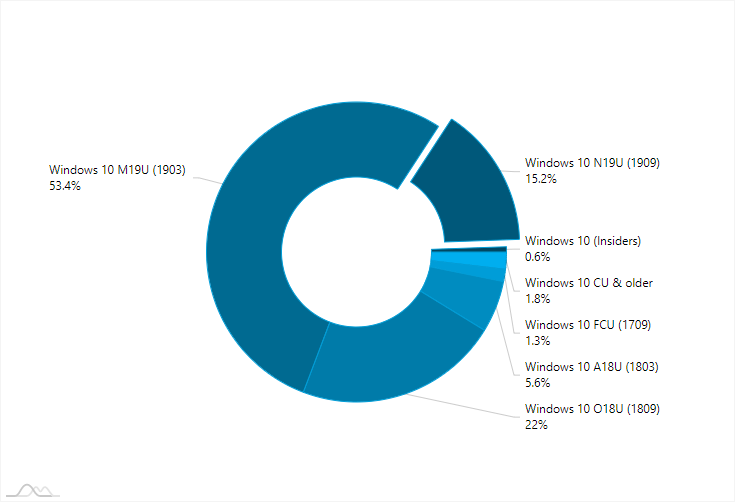 May 2019 Update is now on 53.4% of Windows 10 PCs and November 2019 Update is on 15.2%.
More than 90,000 Windows 10 PCs were surveyed.
Windows 10 OS Worldwide History (PCs)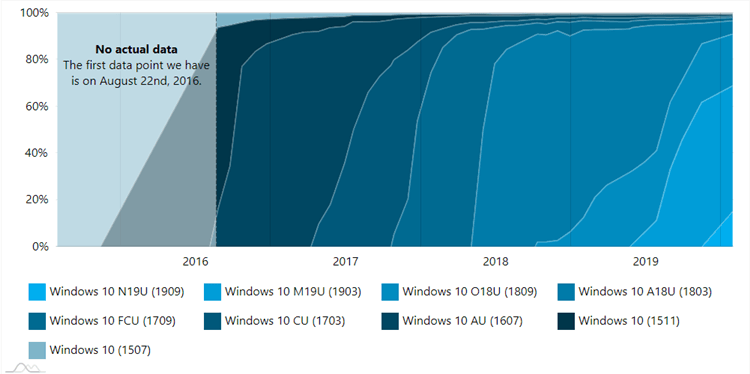 Two-thirds of Windows 10 PCs now run some 2019 edition of the OS.
Note: we don't have the data for the initial rollout of the first update to Windows 10 (1511, also known as Threshold 2). So it's a straight line from 0 to the first data point we have on August 22nd, 2016.
Surface Family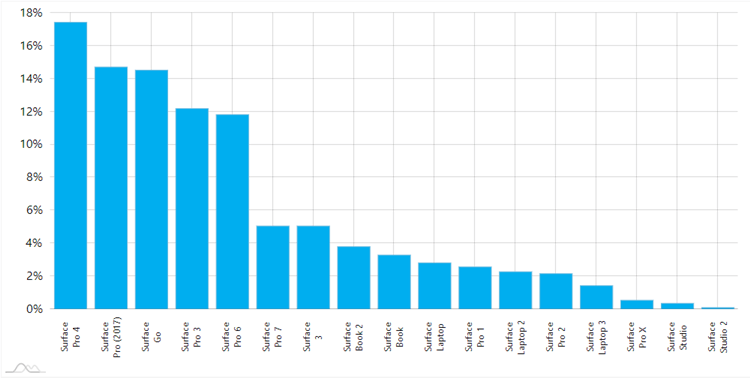 Interestingly, Surface Go shot up in the chart since
the last time we checked
.
Surface Pro 7 is on a familiar upward track of all the "classic" Surface Pro devices, while Laptop 3 and Pro X occupy the niche just above the Studio All-in-Ones.