Hello from Las Vegas! This week at the Consumer Electronics Show (CES), our partners Samsung, Lenovo and ASUS are introducing new Chromebooks to give you more options to get work done or sit back and have some fun. Chromebooks run Chrome OS — the powerfully simple operating system that boots up fast, and stays secure with seamless automatic updates for up to eight years. Here are a few of the newest Chromebooks that our partners just announced at CES.
Samsung Galaxy Chromebook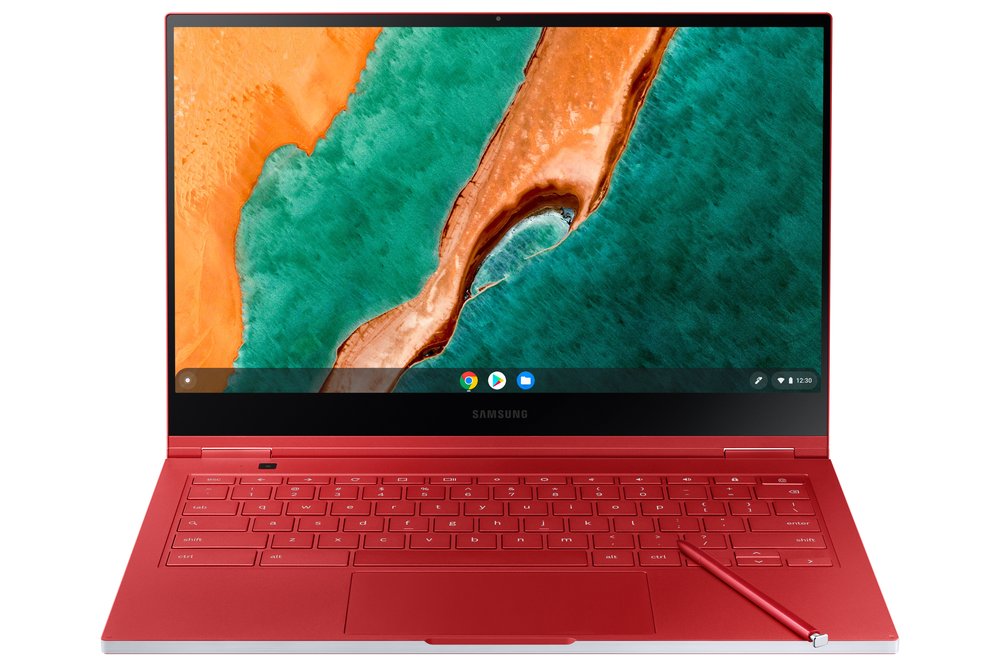 If you're looking for a statement-making laptop that combines a high performance computing experience with stylish looks to match, look no further than the new Samsung Galaxy Chromebook. It's the thinnest Chromebook ever and comes in eye-catching colors of Fiesta Red and polished Mercury Gray.
This Chromebook helps you get work done. The built-in stylus can be used to sketch out beautiful artwork and take quick handwritten notes. If you need to edit documents, there's Google Docs as well as Microsoft Word, Excel and Powerpoint. And the Google Assistant will get you from "I want to do this" to "it's done!" quickly.
There's also plenty here to help you wind down. The ultra crisp 4K AMOLED display gives you a cinema quality viewing experience right at your desk. The Ambient EQ feature automatically adjusts brightness and color temperature levels based on the lighting around you, so whether you're watching a movie or playing a game, the display will be easy on your eyes no matter where you are.
The Samsung Galaxy Chromebook will be available for purchase in the U.S. by the end of March and will be priced at $999.99.
Lenovo IdeaPad Duet Chromebook
Many people are consistently on-the-go for their jobs—working on airplanes, from coffee shops or at a friend's kitchen table. That's why we're introducing a Chromebook specifically designed for mobile productivity: the Lenovo IdeaPad Duet Chromebook.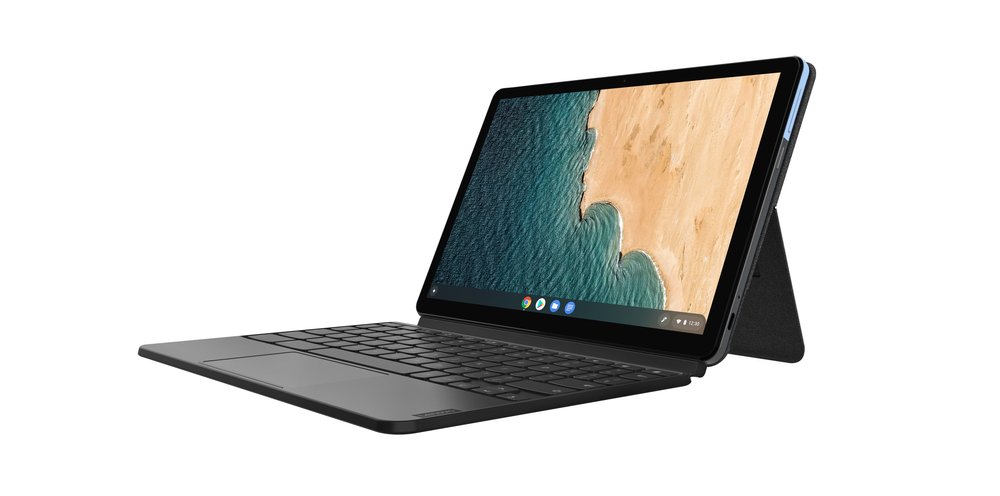 The IdeaPad Duet Chromebook is adaptable for your lifestyle—it's a 2-in-1 detachable with a 10.1-inch screen and comes with a keyboard and backstand. It's compact enough to carry in a small bag, while engineered to let you get work done and be productive on the go.
This Chromebook has an ultrathin, detachable laptop-grade keyboard with a fully functional trackpad to allow for fast typing anywhere. So when you need to get serious work done, just attach the stand and keyboard to edit a Microsoft Word doc or to clear your inbox.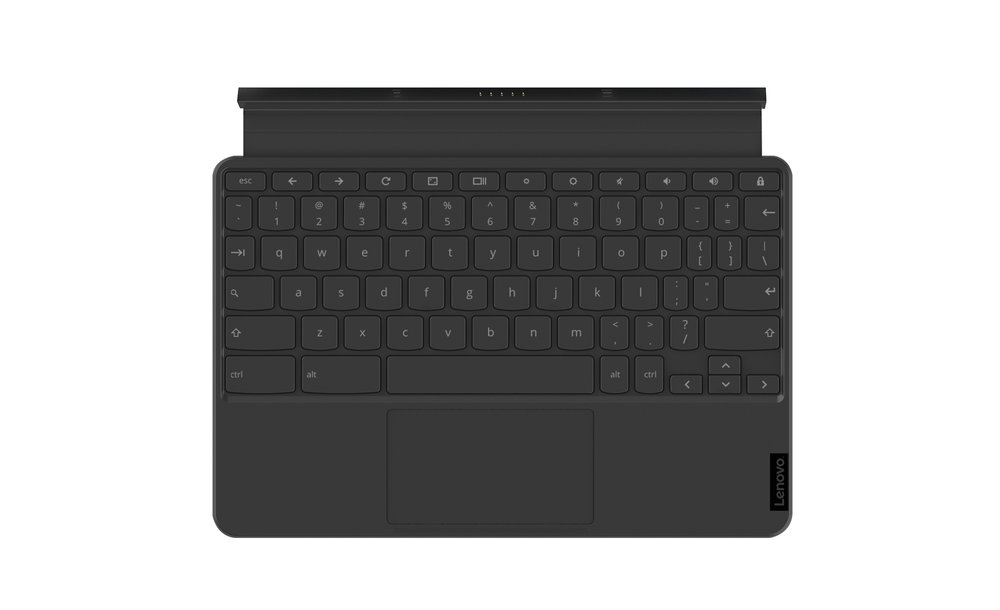 If you want to take a break from work, detach the magnetic keyboard and use this Chromebook in tablet mode to watch Netflix and Disney+ or play games from the Play Store, even if you're offline.
The Lenovo IdeaPad Duet Chromebook will be available for purchase beginning in May starting at $279 including keyboard and stand.
ASUS Chromebook Flip C436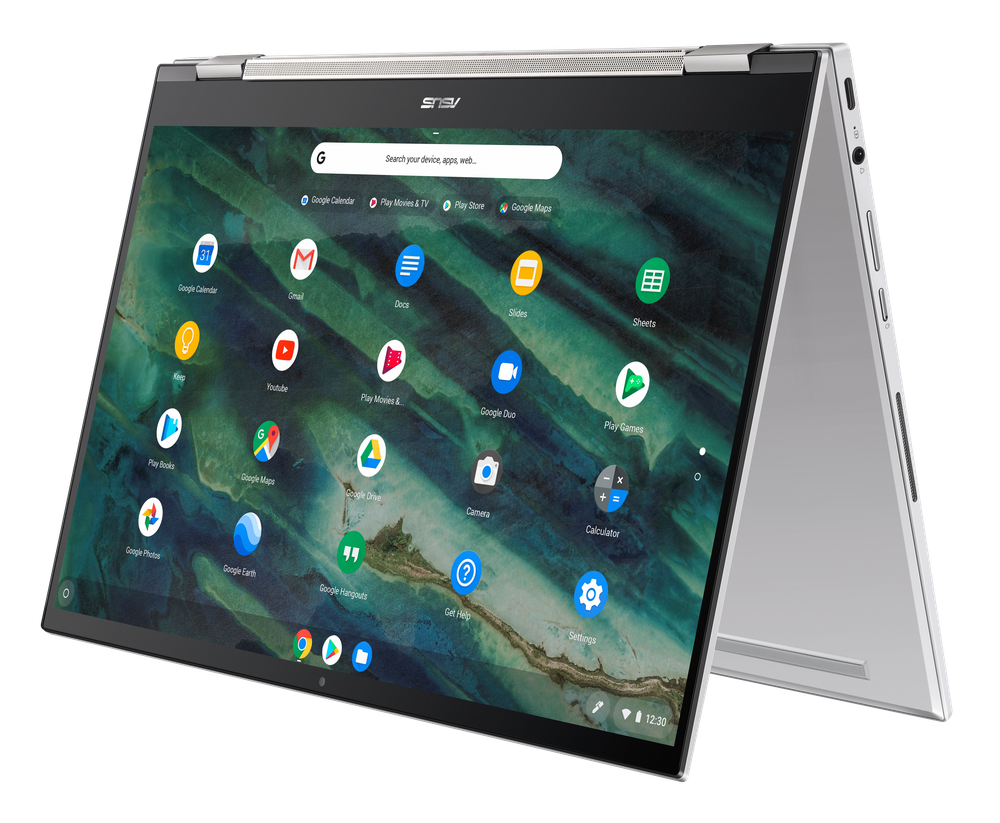 Just finished a long day of work on your laptop and want to lay back and binge your favorite show? You can do both and all it takes is just a flip: introducing the new ASUS Chromebook Flip C436, a powerful Chromebook that is designed to deliver an optimal multimedia experience. The 360° hinge with a frameless touchscreen display can move with you whether you're working at your desk or sitting back on your couch. This Chromebook comes in a sleek and stylish all-metal chassis with built-in Harman Kardon quad speakers.
The ASUS Chromebook Flip C436 will be available for purchase beginning in early March 2020.
No matter what your goals are for 2020, one of our new Chromebooks can help. Keep an eye on
Chromebook.com
to stay up to date on these new Chromebooks and more.