Windows 10 May 2019 Update picks up another 11% of April 2018 Update users.
Windows 10 OS Worldwide (PCs)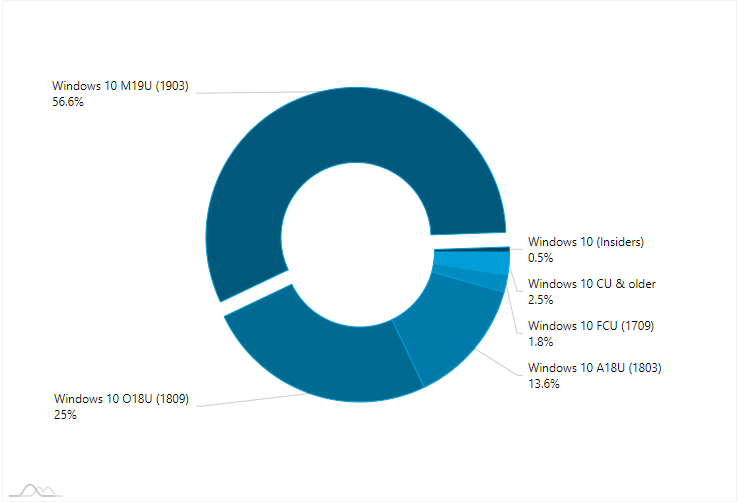 April 2018 Update is approaching the end of support and we can see how that has accelerated the upgrades from A18U to M19U.
Almost all of
11% gained by May 2019 Update
come from A18U and not from the October 18 Update.
Around 90,000 Windows 10 PCs were surveyed.
Windows 10 OS Worldwide History (PCs)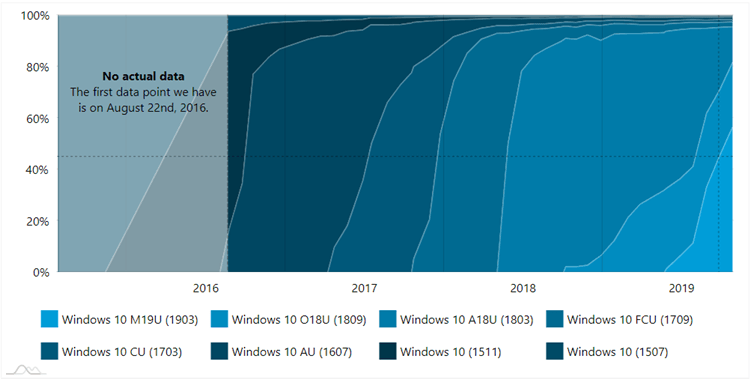 May 2019 Update is on more than half of PCs now and, with April 2018 Update on the way out, we are now back to a familiar situation of the last two releases running on most of the PCs out there. This is likely to change again next month.
Note: we don't have the data for the initial rollout of the first update to Windows 10 (1511, also known as Threshold 2). So it's a straight line from 0 to the first data point we have on August 22nd, 2016.
Surface Family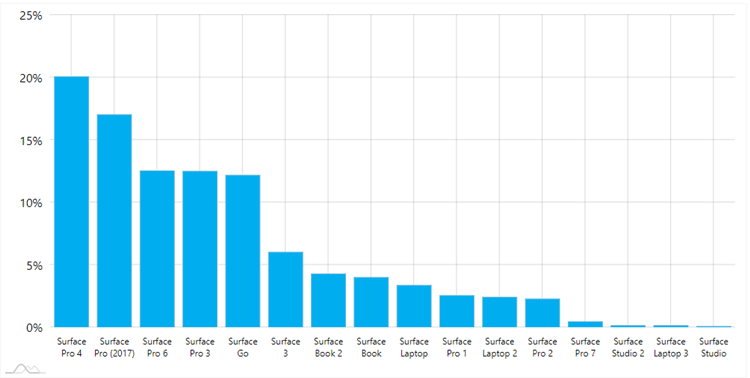 After the Surface Event this month new Surface models started appearing in our logs and now occupy the lower positions in the chart.
Interestingly, Surface Pro 6 got into the 3rd spot on the chart but the numbers for SP6, SP3 and Surface Go are too close to warrant that it won't flip again next month.