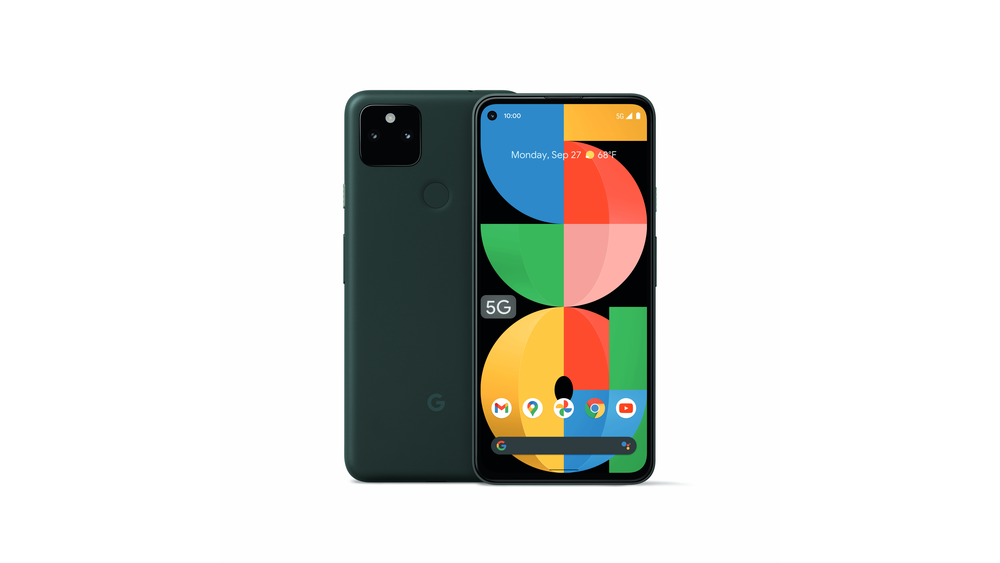 Introducing Pixel 5a with 5G, the latest A-series Pixel phone from Google with many of the helpful features users have grown to love (and a few new hardware additions) all at a more affordable price. The phone arrives on August 26 and includes IP67 water resistance, a powerful battery, Pixel's impressive dual camera system and a whole lot more ó you can pre-order it now for $449. Here's what you can expect: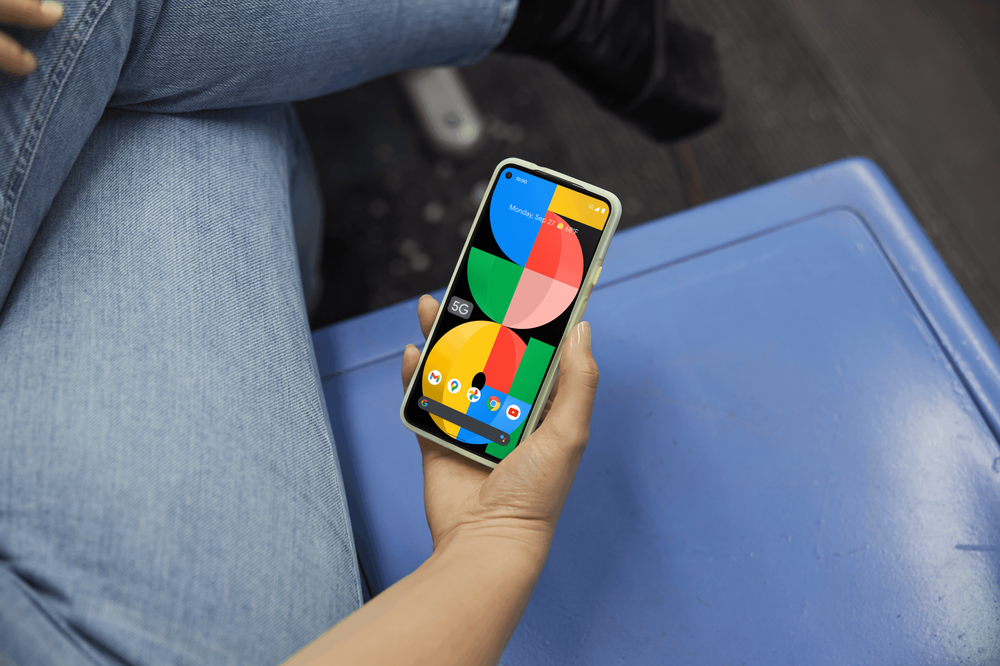 Itís water-resistant, so it can take a splash or a spill
For the first time ever within the A-series of Pixel devices, weíre adding IP67 water and dust resistance.1 Take your Pixel 5a with 5G wherever you go ó itís ready for action.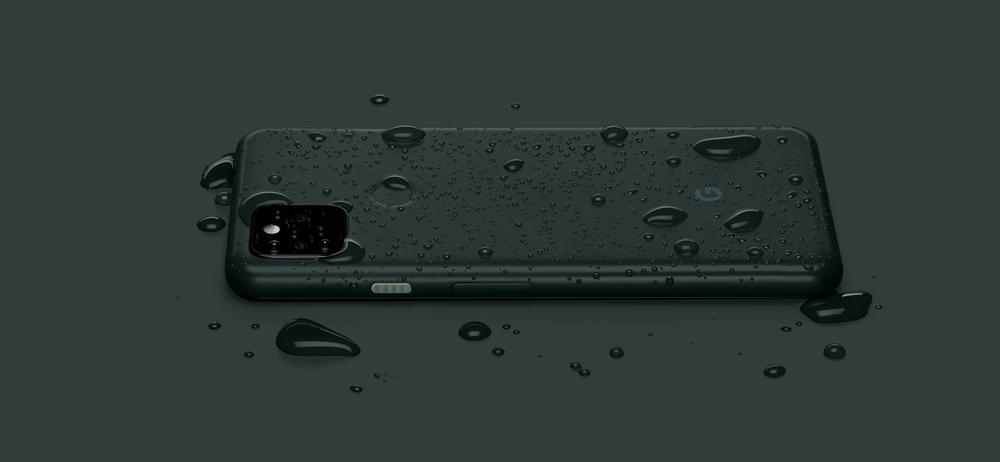 Capture life at its fullest with our incredible camera
The Pixel 5a with 5G features our high-performing dual-camera system, with a rear-facing ultrawide lens that captures a huge field of view.
Portrait Light
helps you get the light just right on a face, and
Cinematic Pan
keeps your video steady and smooth. Using
Night Sight
with
astrophotography
, you can easily capture everything from city lights to the moon and the stars.
Impressive battery and display
Get ready to experience a
large, capable battery
to power your biggest adventures. With features like fast-charging and Adaptive Battery, your phone will be ready all-day, especially when you need it most. With
Extreme Battery Saver
, it can last even longer - up to 48 hours on a single charge.
All of that power helps deliver breathtaking graphics on our 6.34-inch OLED bezel-less screen.
Nonstop entertainment with 5G
Pixel is your go-to for all the things you love with
5G speed
. Download up to 70 songs in seconds. With
Stadia
, you can start playing games on your TV or laptop and keep going on Pixel, or enjoy gaming on the go using superfast 5G. With
Duo Screen Sharing in HD
, everyone on your call can view the same video, watch live sports together and make plans like youíre actually in the same room.
Plus, you get a whole lot more than just a phone when you purchase the Pixel 5a with 5G. Owners can enjoy entertainment, games, apps and extra storage with three month trials of YouTube Premium, Google Play Pass and Google One. And if you buy a Pixel 5a with 5G on the Google Store in the U.S., you get a three month trial of unlimited calls and texts on Google Fi, on us. Learn more at
g.co/pixel/5aoffers
.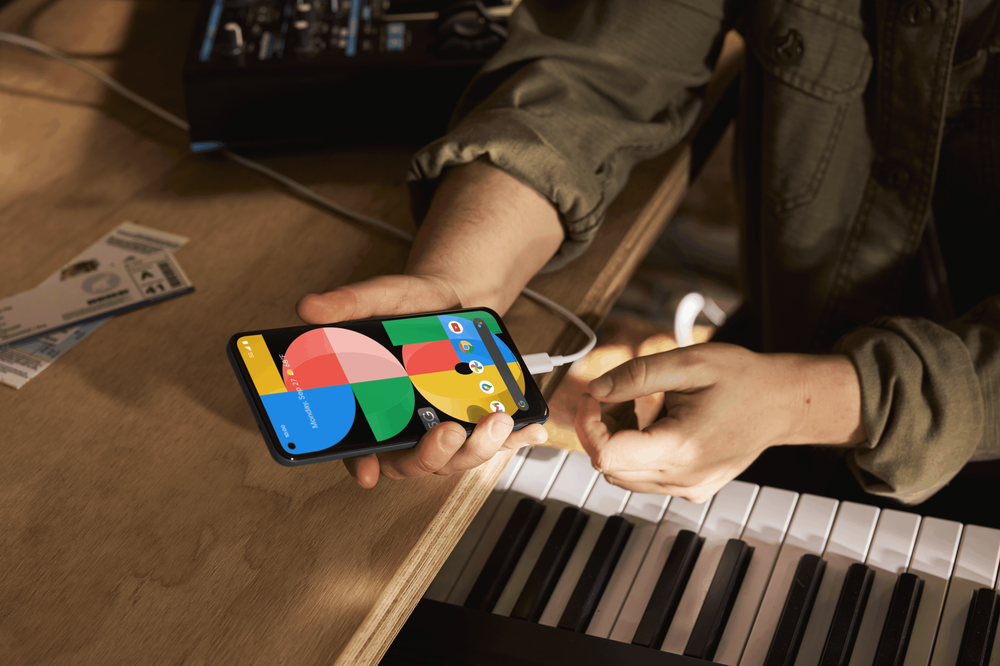 The Pixel 5a with 5G has a Snapdragonģ 765G 5G Mobile Platform, Titan M security module for on-device security,
6 GB of RAM and 128 GB
of storage. The experience just keeps getting better over time with feature drops, which add new ways to do things on your Pixel phone.
Itís all packed into a single new color, Mostly Black, with forest green undertones and an olive-colored Power button. Protect your Pixel with a
new case offered in four different colors
. Each case color creates unique shades for personalization.

Pre-order Pixel 5a with 5G today in the U.S. and Japan
Pixel 5a with 5G is
available for pre-order
today in the U.S. and Japan on the Google Store. In the U.S., Google Fi offers the Pixel 5a with 5G for pre-order at full price or through its
phone subscription program
, which includes the phone and device protection for just $15/mo. The unlocked phone works on all major carrier networks in the U.S. and Japan.
On August 26, the Pixel 5a with 5G will start shipping from the Google Store, as well as via Google Fi in the U.S. and SoftBank in Japan.